It's the Clucking Truth!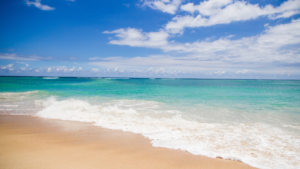 We kick off 2023 by celebrating a pivotal example of when "the system" took restorative action in the true exercise of DEIB.
A huge temptation for those who would like "to do the work" without working has been to identify issues then, basically, cluck at them. Surely enthusiastic acknowledgement (while claiming abject helplessness) is a major step after centuries of outright denial, right? Similarly, the temptation to diminish unfair discrimination by making it a simple matter of bad manners has been wickedly difficult for dominant communities to overcome. Can't we just be nicer to each other? Why can't we just all get along?
Witness the pivotal outcome that only became possible when the Government of the State of California and the Los Angeles County Board of Supervisors recognized that the issues are not about manners and mea culpas but about power and recognizing that clucking is not close to enough. Click the link for the full story.
Let us celebrate what happens when institutions established and controlled by White communities squarely recognize their power and overcome the temptation to plead helplessness. Can you identify the powerful material and systemic impact that this outcome has yielded? Our feature story this month (below) provides an important clue.