This section explores an ADR and/or DEIB practice and spotlights a practitioner. Do you know your organization's Ombuds? Do you have one? Don't know what that is?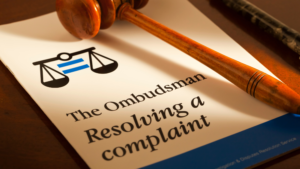 I'll admit, I didn't have a clue what an Ombuds was (or that my graduate school had one) until I was encouraged to apply for the job! 
An organizational ombuds' primary duty is to shoulder responsibility for providing safe harbor to people and organizations in distress. Confidential, informal, impartial, and independent, the ombuds listens, comforts, coaches, mediates, and advocates for fair process without favoring any particular interest or constituency. At the same time, organizational ombuds facilitate diversity, equity, inclusion, and belonging by speaking truth to power and fostering agency that is often otherwise unattainable for people from marginalized communities.
I had the pleasure of speaking at the Association for Conflict Resolution, Greater New York chapter, and CUNY Dispute Resolution Center's monthly roundtable about my entry into the field and the incredible honor I feel to be of service as an organizational ombuds. Get the inside scoop on this field of ADR practice.